Sun 27th June: A short walk in the woods.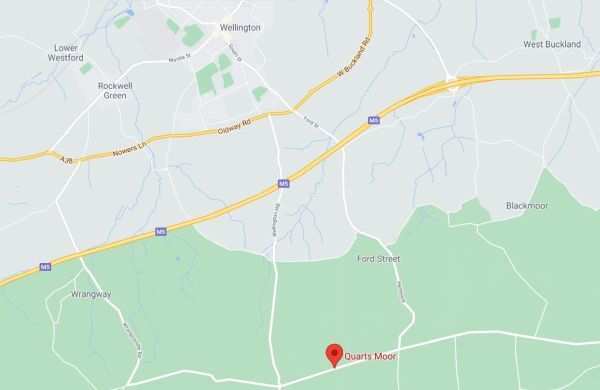 27/06/2021
Weather and covid regulations permitting, we will be having a short morning woodland walk for some fresh air, spectacular views and a chance to catch up on the gossip!
Start location is the car park at Quarts Moor (see map) on the ridge road just south of Wellington, about 800m further east than the entrance to Wellington Monument (suggest using either Wrangway or Ford Street to get there; Monument Rd/Wellington Hill Road is rather narrow and windy). Its a 10am start for a stroll for a long as you want. Maybe stay for a picnic lunch and enjoy the views across to the Quantocks afterwards.
Call Peter T for any last minute changes if the weather looks uncertain.